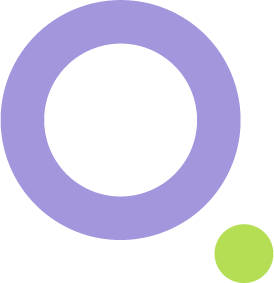 What is Hyperproof?
Hyperproof is an end-to-end solution that helps you document, assess, and manage all risks and see how risk decisions and remediation efforts will impact your compliance posture.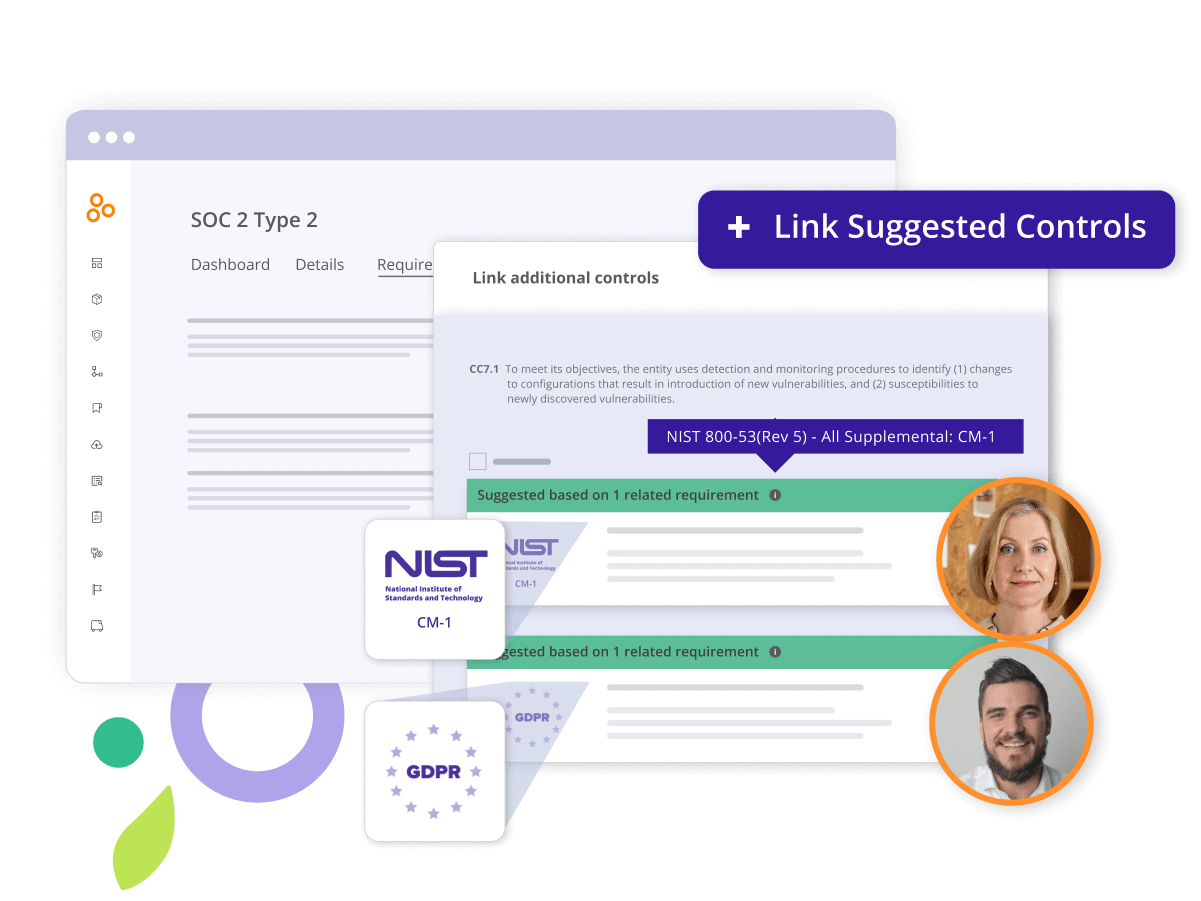 Risk
Management
Get the organization, automation, collaboration and analytics tools you need, designed by experts to help your team mitigate risk.

Compliance
Operations
Leverage our end-to-end solution for understanding compliance requirements, managing internal controls.

Audit
Management
Revolutionize your audit management workflow by collecting and storing evidence once, available for reuse at any time.
Focus on the risks that
matter most
Enable teams to easily collect, prioritize, track, and mitigate risk in a single place with the risk register, issues management, and clear reporting.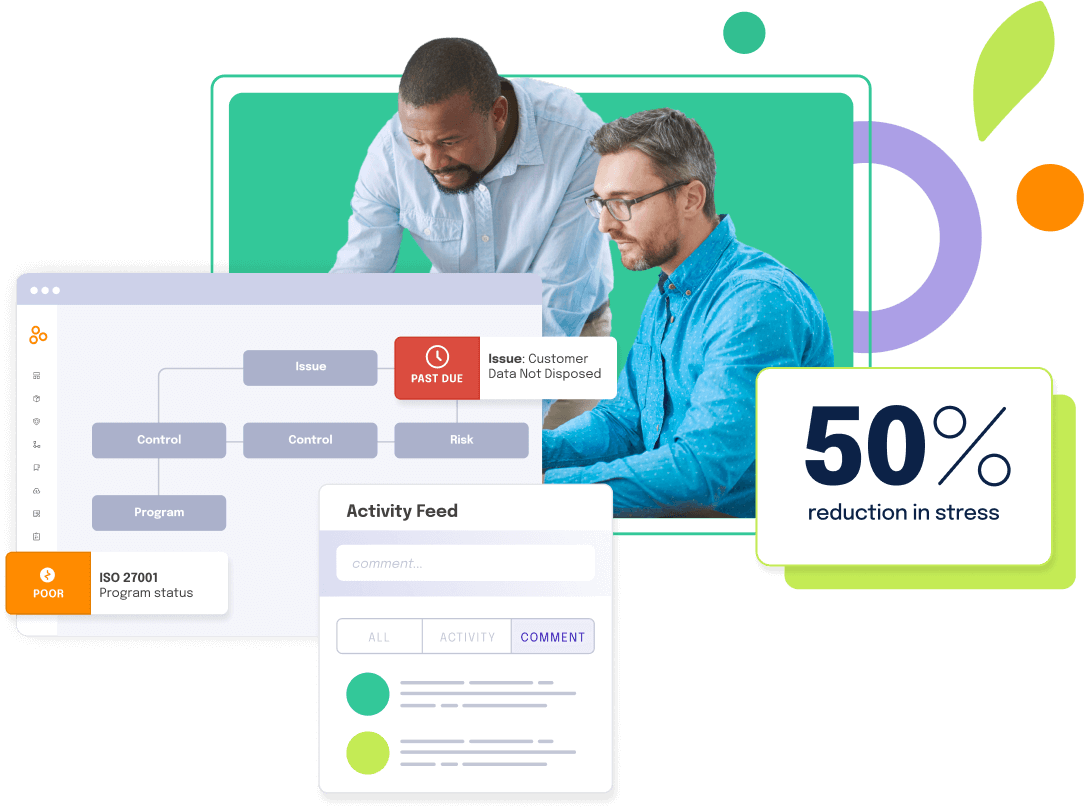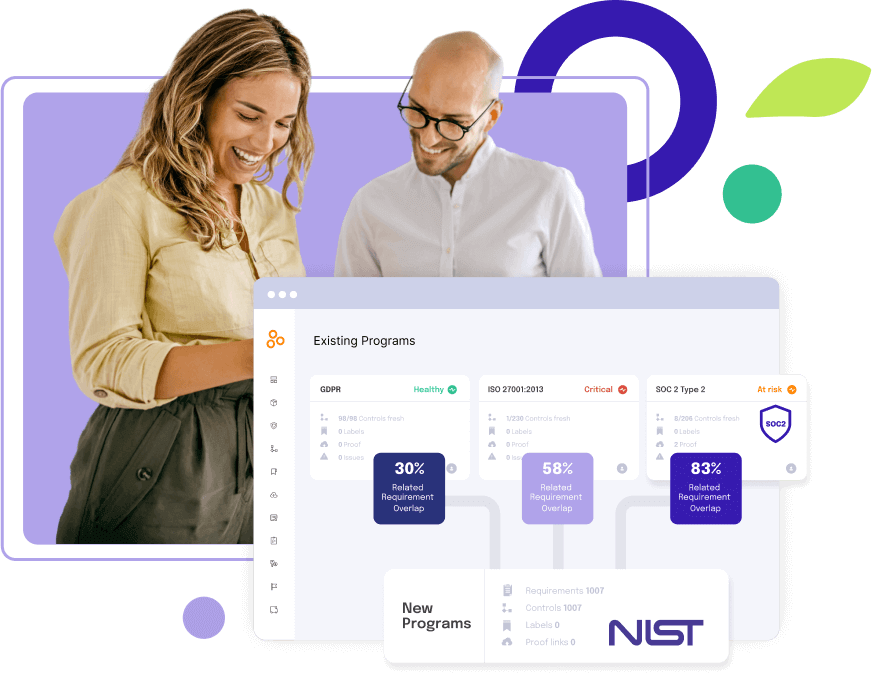 Scale your compliance and risk management workflows
Maximize workflows by mapping controls across frameworks and assign control owners to product lines, entities, geographies, or specifics groups with scopes.
Complete audits with confidence
Make audit fatigue a thing of the past by reusing the work your team has already done and centralize communication with auditors to ensure requests are met.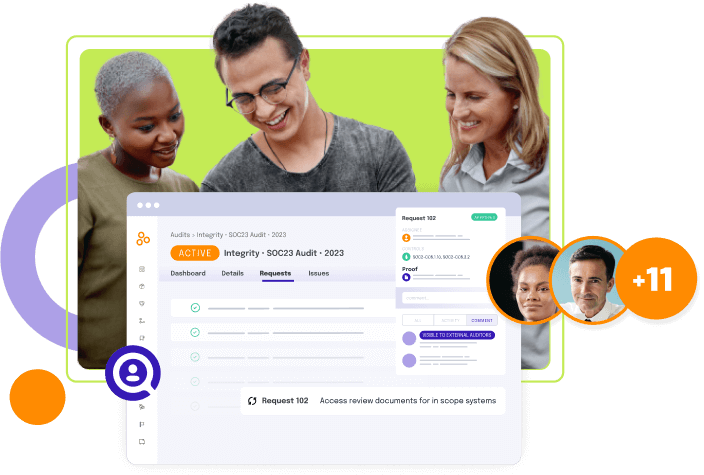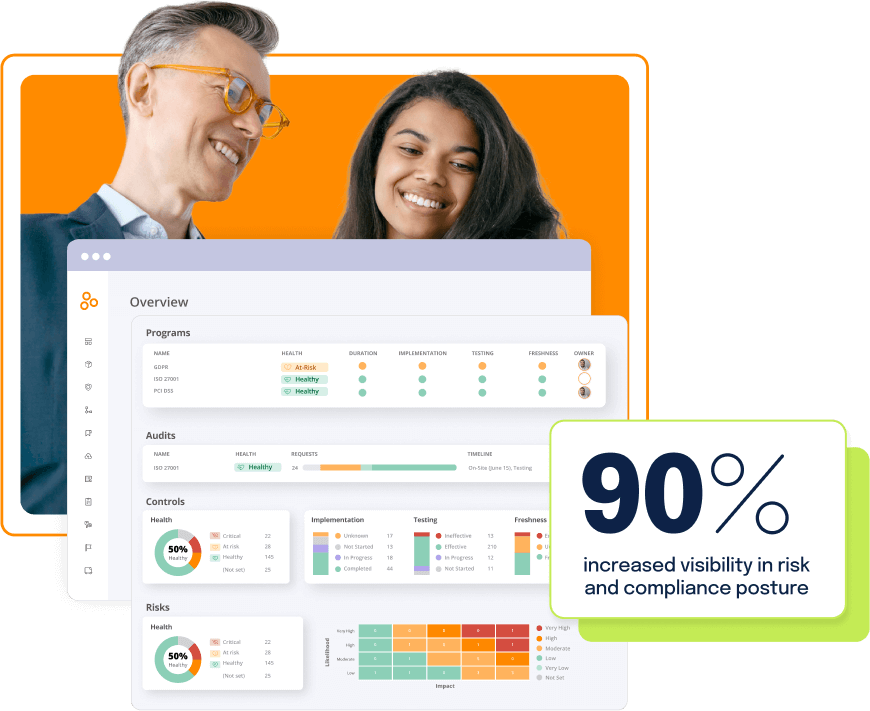 Provide the answers leadership cares about most
Leverage dashboards and customizable reports to provide realtime visibility into your teams work and show how your risk and compliance posture is evolving.
Full support at every step
We aim to delight our customers with every interaction. Our team of experts offer continual support for every step along your security, risk, and compliance journey.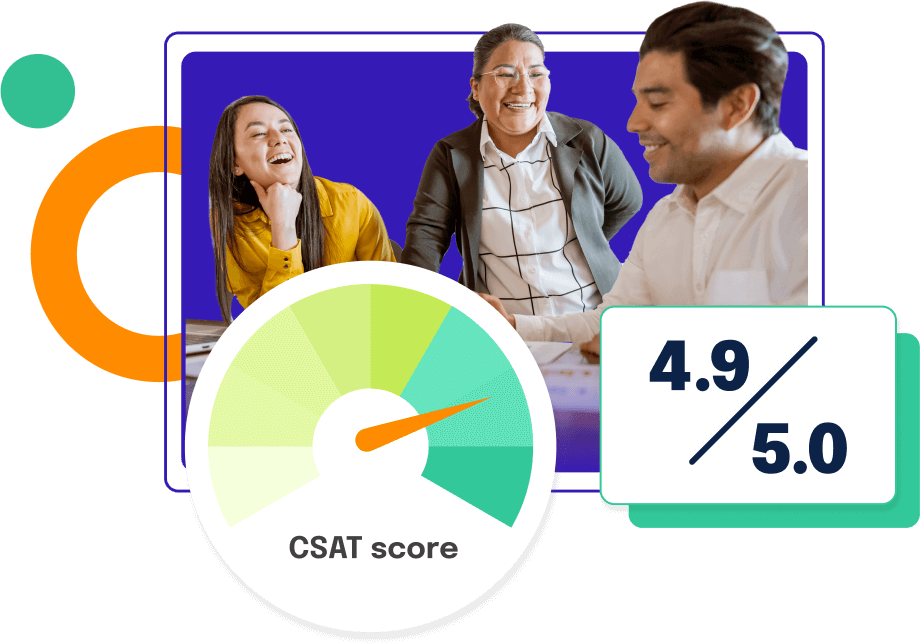 Success Metrics
Unlock Real ROI with Hyperproof
Increase productivity for security and compliance teams by 70%
Save over 1,000+ hours of time managing compliance frameworks
Reduce manual compliance work for business stakeholders by 2/3
With Hyperproof, we can immediately understand our compliance posture because it provides a single source of truth on controls that is more reliable than Google Sheets.
MIKE CALDWELL
Senior Program Manager of GRC, Outreach