SOC2 Cost Savings Quantified
How Hyperproof used Hyperproof to save 205 hours and $20,500 for its SOC 2 Type 1 and Type 2 reports.
Hyperproof is compliance operation software that helps organizations complete SOC 2 Type 1 and Type 2 reports faster and more cost effectively. Download this fact sheet to see how Hyperproof used its own software to save time and money across key stages of the SOC 2 audit prep journey.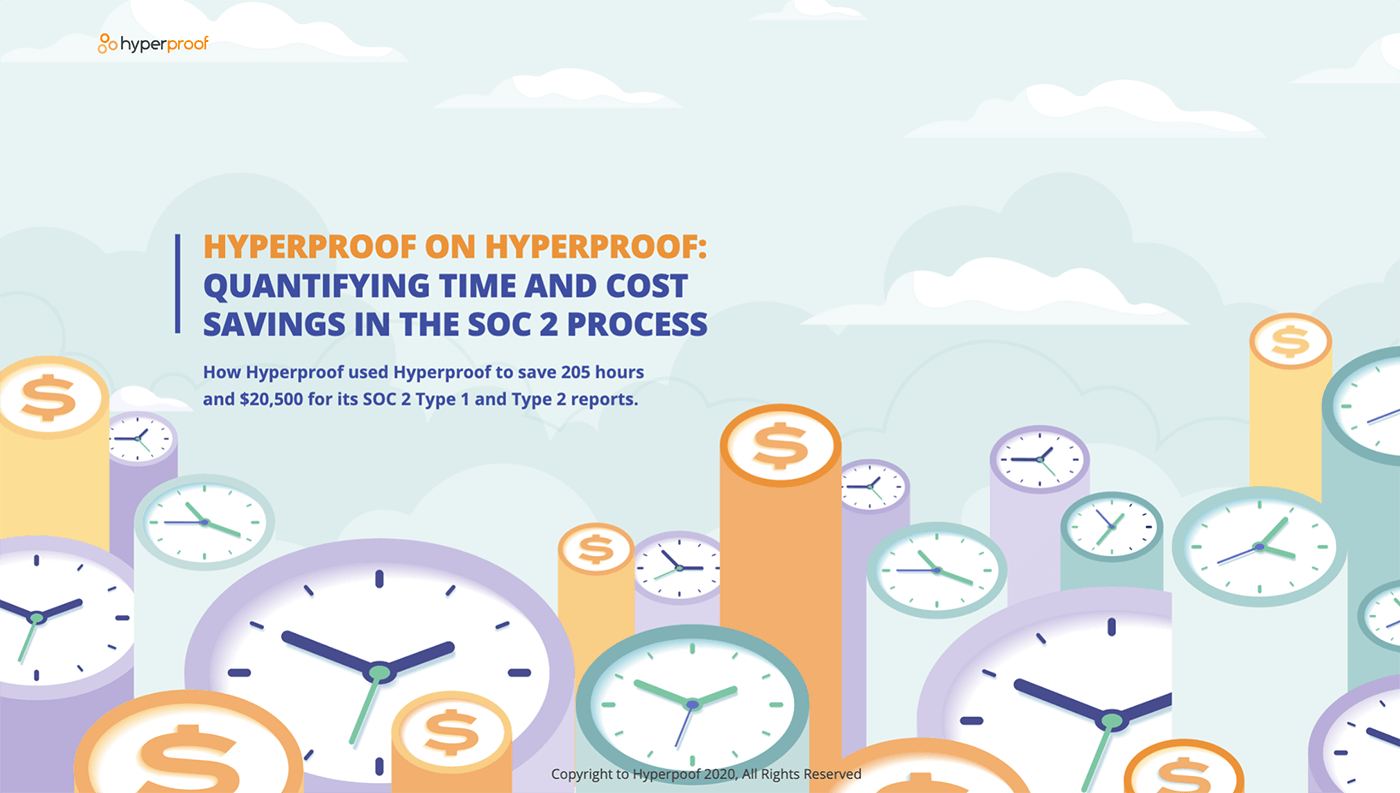 Hyperproof
Building Trust with Proof
With Hyperproof's compliance operations platform, your data privacy and infosec programs are always up-to-date, you're prepared for your next audit, and you can grow efficiently.