Become the Best Advocate for Your Security, Compliance, and Risk Team
Security, compliance, and risk management leaders need to be able to advocate for their team's needs and secure the necessary resources to improve their organization's cyber defense posture, mitigate risks, and ensure compliance. Although getting headcount and new tools approved isn't necessarily a difficult endeavor, the steps needed to achieve the desired outcome aren't always clear. In this guide, you will learn how you can connect your initiatives (including purchasing new software tools and hiring staff) back to risk mitigation and business value creation – so it becomes easy for your executives to say yes.
A Preview of Key Steps:
Understand the procurement process in your organization
Identify the key decision-makers and messages
Identify your allies; expand the scope of the problem you're addressing
Understand the implementation plan and talk to your execs about time-to-value
Get help from the sales rep at the vendor organization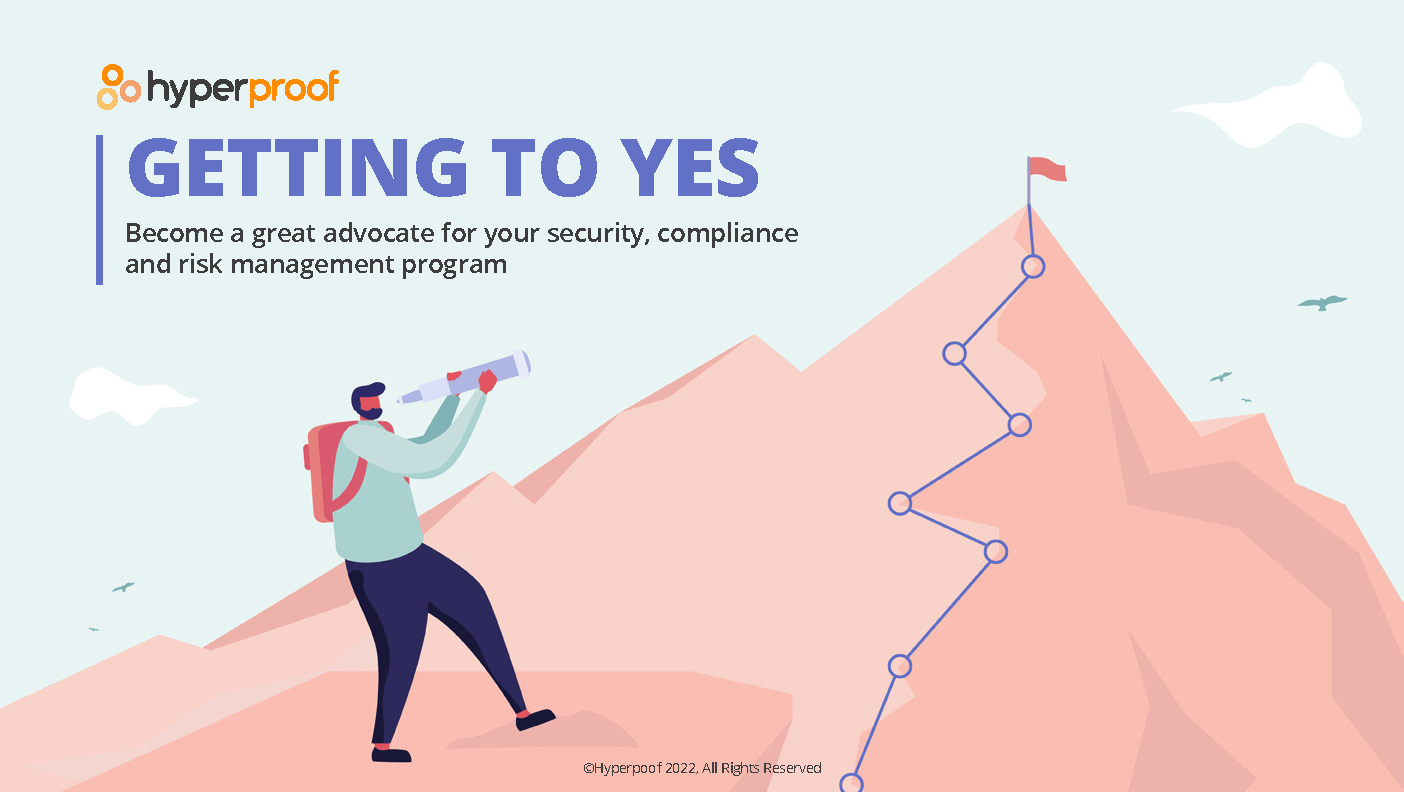 Download The Getting To Yes Best Practices Guide

Hyperproof
Building Trust with Proof
With Hyperproof's compliance operations platform, your data privacy and infosec programs are always up-to-date, you're prepared for your next audit, and you can grow efficiently.