You've Done SOC 2®, What's Next?
Here is the great news: You have already done quite a bit of work for SOC 2® that can be leveraged to comply with a variety of other IT compliance standards and frameworks. Now you are probably wondering where to go from here. Including asking yourself some of these questions:
What IT security certifications, standards, and regulations should your organization consider next?
If you want to take a more rigorous approach to managing cyber risks, what voluntary cybersecurity frameworks could you adopt?
Would achieving compliance with certain standards or frameworks give you an edge over the competition?
If you were to implement multiple cybersecurity frameworks or aim for another standard, how can you manage everything strategically and efficiently -- so your team doesn't get overwhelmed?
In this ebook, we will walk you through how to use your SOC 2® efforts as a stepping stone to achieve other IT security certifications and standards including ISO, NIST, & more. We will also answer all of the above questions and more above to ensure you are ready to scale up and mature your IT security compliance function.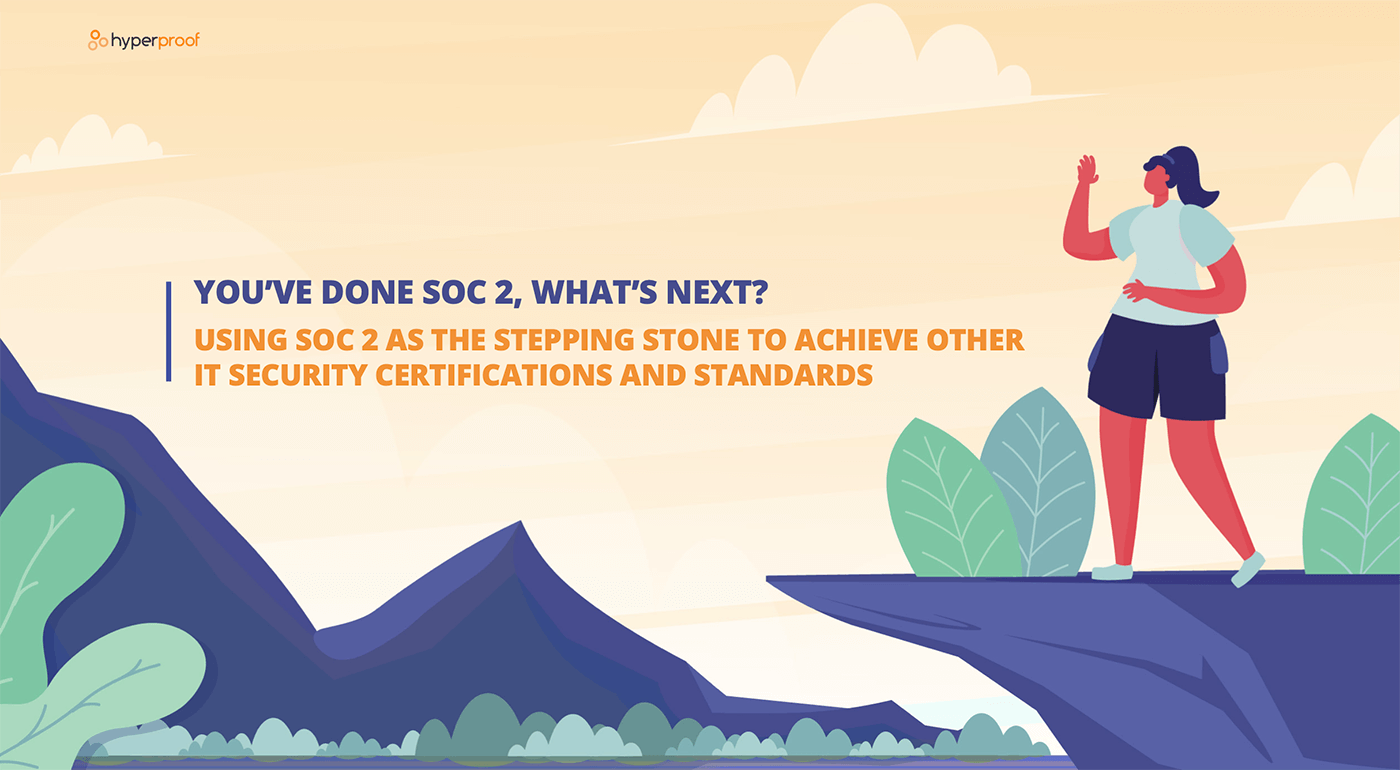 Get Your Copy of You Have Done SOC 2®, What's Next?