Automate Your Compliance
and Security Operations
Optimize your team's GRC efforts by using Hyperproof to organize, standardize, and automate their work.
Streamlining Compliance for Companies Like

What You Can Do With Hyperproof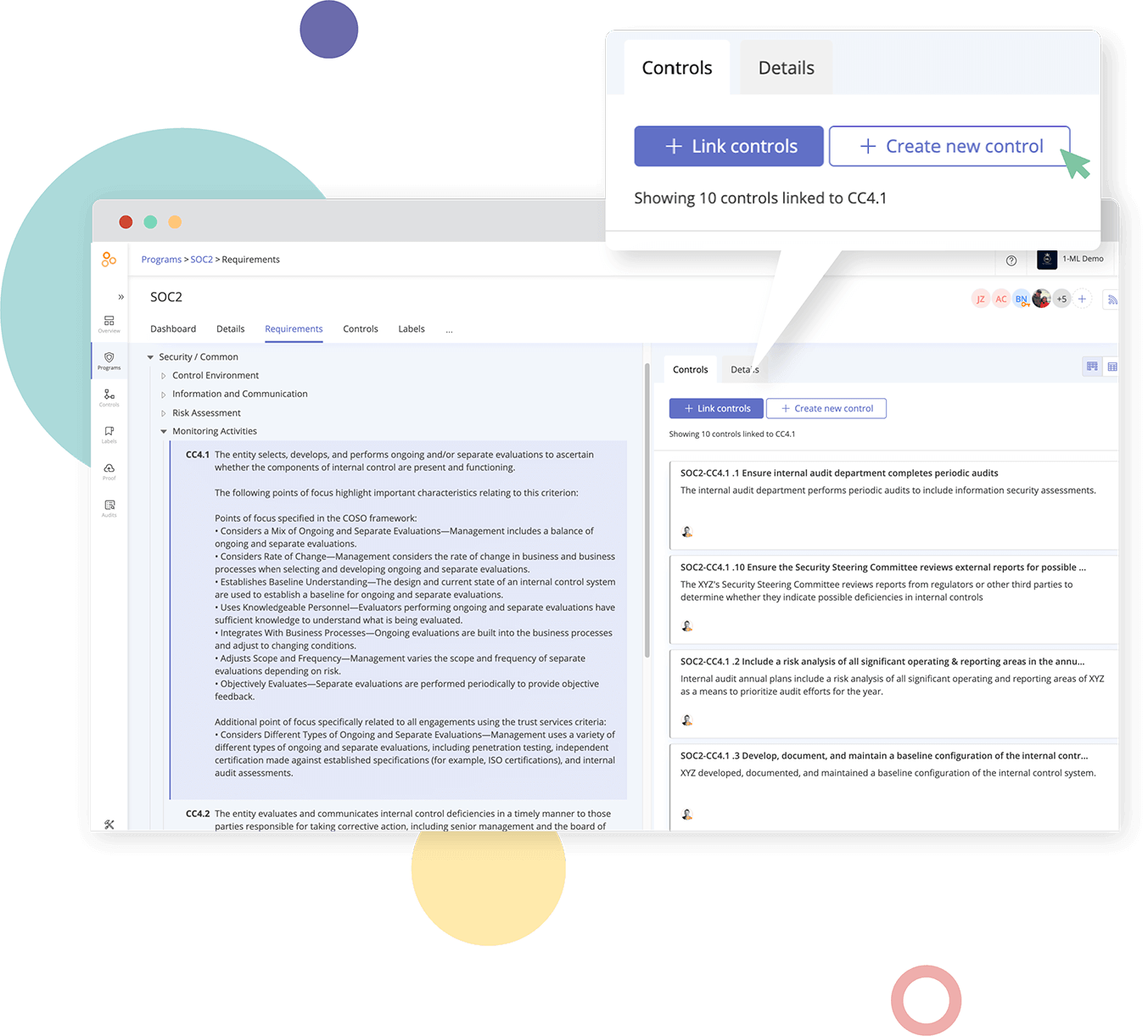 Plan and execute all compliance work
Get started quickly with 50+ framework templates including SOC 2, ISO 27001, PCI, and GDPR.
Standardize and automate workflows
Increase efficiency and reduce workloads by automating evidence collection and testing.
Streamline audit prep and collaboration
Increase audit preparedness with real-time progress tracking and reporting.
Explore Hyperproof's GRC Platform
Leverage Hyperproof to rid your business of daunting manual, and often repetitive work, while preparing for any compliance framework evolution that is sure to come.
Create a Compliance Operations System that Scales
Streamline evidence collection, task management, testing, and cross-team collaboration to ensure the critical compliance work gets done.
Automated Evidence Collection
Automate evidence collection process to ensure freshness and easily reuse evidence across multiple controls to avoid duplicate work.
Task Management
Easily assign requirements to people or teams, call out what they need to do, and assign due dates to ensure completion.
Team Collaboration
Integrate with third-party collaboration solutions—including Slack, Jira, Asana, Zoom and Teams—to enable seamless communication, and collaboration.
Dashboards & Reporting
Monitor your risk, security, and compliance posture in real-time via dashboards, and showcase your team's progress with custom reports.
Audit Risk Management
Visualize the work that needs to be done to be prepared for upcoming audits and get real-time updates on your organization's audit readiness.
Vendor Management
Get a central hub to manage, assess, track, and report on your vendors so you can assess vendor risk more quickly and accurately.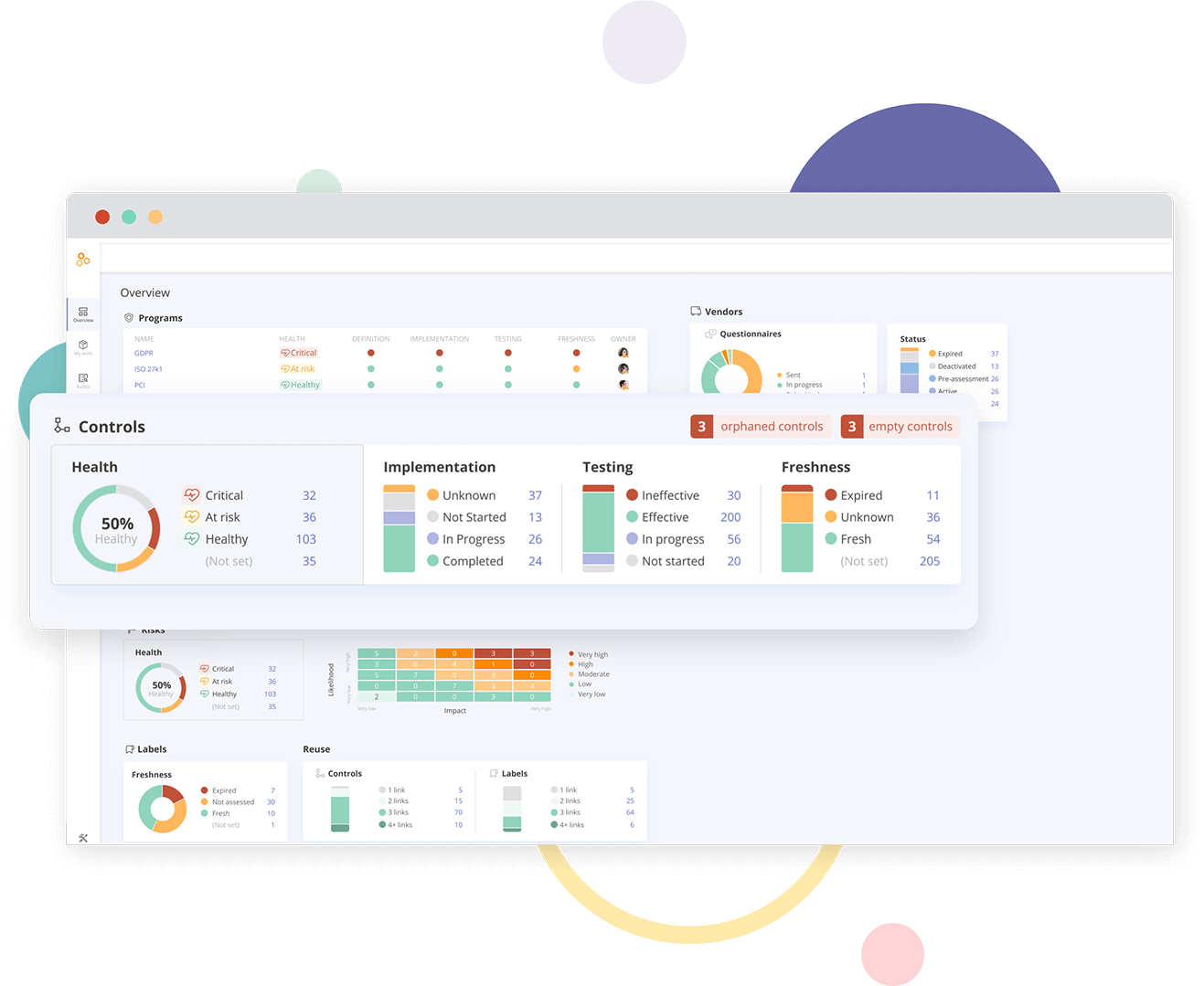 See the Results Our Customers Have Achieved
Highspot Built a Continuous Compliance Program with Hyperproof
Highspot streamlined its compliance and controls management work, and scaled its ability to manage
~300 controls.
See How Clarifire Streamlines Audits and Reduces
Prep Time
Business unit stakeholders at this SaaS company were able to cut down the time they spent on audit prep work
by 66%.
Omnistruct Achieves Six-Fold Increase in Client Service Capacity
One MSSP that leverages Hyperproof in their existing client engagements improved the firm's client service capacity by 660%.
We went from painful, manual compliance and audit management and preparation to clean, systematic management and growing automation. This cannot be undervalued.

Compliance Manager
Computer Software, 501-1000 employees
Integrate and Automate Your Compliance Operations
See firsthand how Hyperproof can increase your efficiency by streamlining and automating your compliance security operations.